Perhaps I should have worn shoes!
i-Racer is a Bluetooth enabled Windows Phone 8 application that will control a Dagu i-Racer remote control model car.
I posted a short video of the first working prototype of my app to control the Dagu i-Racer remote control car on youtube. No it didn't go viral but at the time of this writing it's the most widely viewed nerding of mine in any of the social media with a whopping 1,303 views. I've lost a lot of sleep over that one thumbs down – out of eleven. (hi mom)
Check out i-Racer in the windows phone store.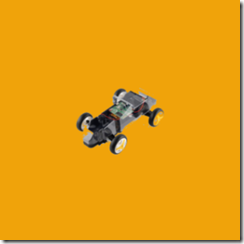 I've also published the source code on GitHub. It's probably the simplest app _ever_ to use MVVM Light. I don't even begin to know how to program in code behind. ;-)
Enjoy!