I'm going to the annual open house at Jet Propulsion Laboratory (JPL) this morning. What fun! Really looking forward to this.
I've been planning to try and blog tumble and tweet (sounds like a law firm) a pancake on the subject of whatever is on my mind, strikes my fancy or is in the news. I'll try this every Saturday morning. This is my first. And how fitting that my first prototype will be in honor of JPL.
Here are my JPL pancakes. Ummm yum yum Pancakes!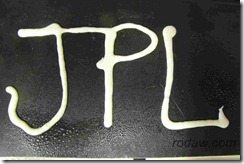 I mixed up some Krusteaz, no Krusty the clown puns please, and used a baggie to write out the letters. I dunno Krusteaz, baggie there could be something punny threre.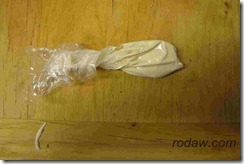 I'm in a bit of a hurry to get showered and out to Pasadena. Apparently parking is limited. At any rate I didn't have time to catch any bubbles or other distinguishing marks in the pancake cooking experience. I tried turning them over but they fell apart. Next week I plan to write each character backwards mirrored or inverted so they will be cooked when I turn them over.
c ya… Review or Discard at Will (rodaw), jeffa
I hope you'll consider leaving a comment and send to friends and family.