It's Sunday July 18, 2010 1145. I'm writing this and publishing it on my blog to publically (luckily there isn't much following) challenge myself to deal with this.
I could exclaim that it's a huge house, that I live alone and it's a big job to deal with this. But that can only go so far.
A few days ago I promised myself that I would spend a minimum of 15 minutes upstairs and 15 minutes downstairs each Saturday. That doesn't sound like much, but it's a commitment I've made to myself and so far have kept. In fact I believe I've spent 90 to 120 minutes Saturday on the up, down and out side of my house. Perhaps by the end of summer I'll be proud to call it home. 
So 15 minutes whoop te do ehh? Had I started this project in earnest with that commitment 18 months ago that would be roughly 18 months times 4 weeks times 15 minutes equals 36 hours.
| | |
| --- | --- |
| Minutes | 15 |
| up and down | 2 |
|   | 30 |
| weeks per month | 4 |
| hours per month | 120 |
| 18 months | 18 |
| equals | 2160 |
|   | 60 |
| hours in 18 months | 36 |
Wow cool! I didn't know if that paste from excel would work. I'm composing this offline in Windows Live Writer. OK here come the pictures.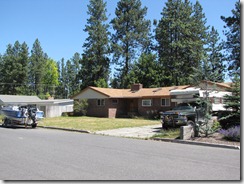 My house in Spokane, Washington with my boat and Snow Plow/ RV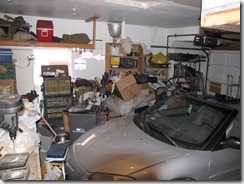 The garage. Evidence of recent plaster mold project.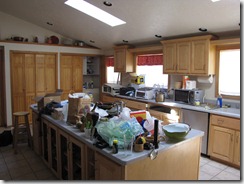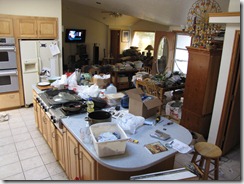 The kitchen How many computers are there in the kitchen? And the kitchen looking toward the living room.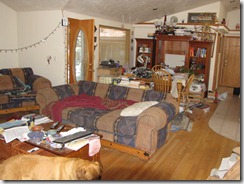 Geeze I'm missing an important shot looking the other way towards the LCD on the wall and my audio video equipment rack.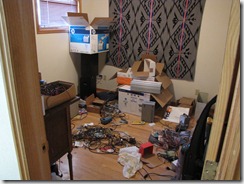 upstairs overflow bedroom.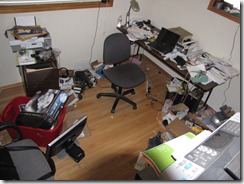 upstairs office being moved downstairs.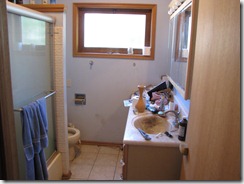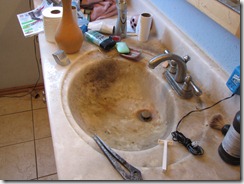 master bathroom with YukIckGross sink.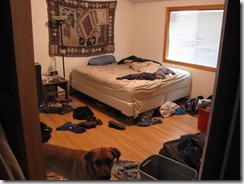 A bedroom that occasionally even scares me.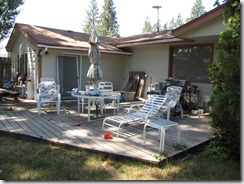 Back porch with some debris from back room carpeting last summer.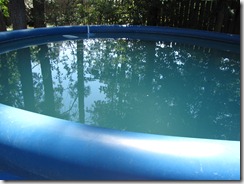 The pool that I've been trying hard to get the PH and Chlorine just right. Still cloudy. It's sure been hot enough to go in. Not yet though.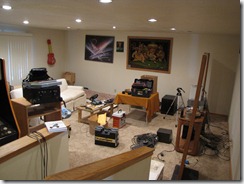 The back room. aka music room, or family room.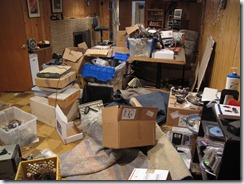 Downstairs.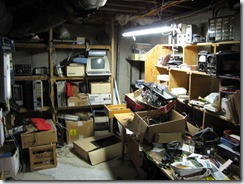 Storage in basement with work bench.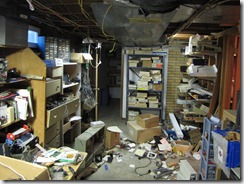 Looking the other direction into closet.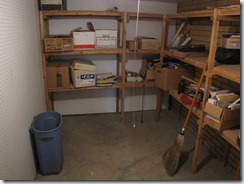 The closet where I've really begun to work. I figure it's the very bottom of the house and I'm working outward. Most of the clutter in the previous basement shots is from moving stuff out of here. I have this room pretty much narrowed down to keepers. Notable junk removed are boxes of 2/3" video tape, betamax, some VHS. Also moving a lot of b/w photography equipment out to find a good home, give away or trash. Sad but what to do with old technology? I have quite a collection of old micro computers. Imsi, Altair, apple, Atari etc…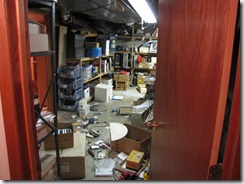 Out the closet door into basement work room/closet.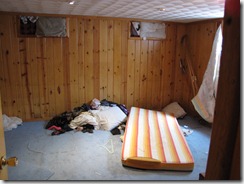 downstairs bedroom.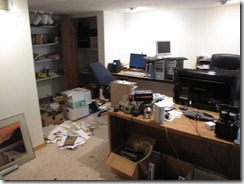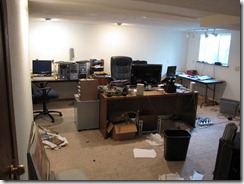 The office downstairs. I've already started moving a the upstairs office down here. It's much cooler in the summer. Hope to put the sides on those servers soon. Hate to turn them off as I love the uptime on them so far. That's another story….
Wish me luck. Guess I'll just start another blog when there is suitable progress to report. Maybe add some comments.